Our meetings take place monthly on Saturday afternoons at:
St Paul's Parish Rooms
Reading Road
Wokingham
RG41 1EH
Although we usually welcome visitors to our meetings, whilst we have to be socially distanced, our meetings are for members only. Members have to pre-book their place at each monthly meeting to ensure we can restrict the numbers to the legal limit and have space to social distance.
Saturday workshops take place between 10.00 am and 4.00 pm at St Paul's Parish Rooms.
Workshop places must be booked and paid for in advance.
To check workshop availability and to book places please contact Dorothee at wokinghameg@outlook.com 
Workshop cost for members is £40. Visitors are welcome if space allows; workshop cost for visitors is £45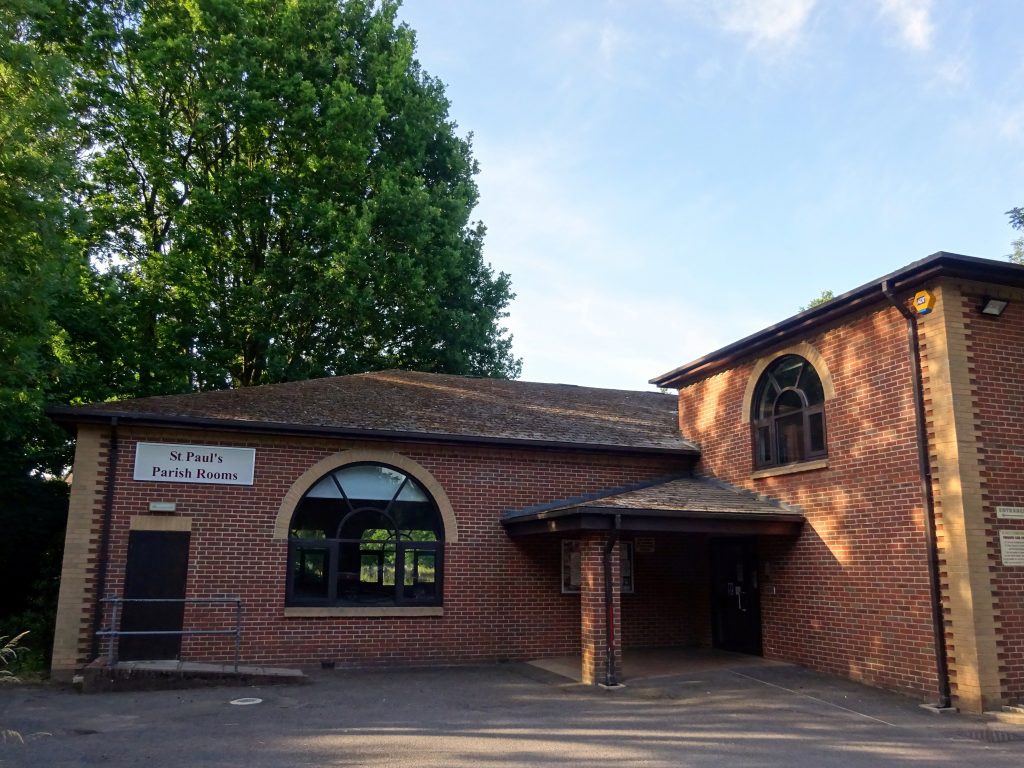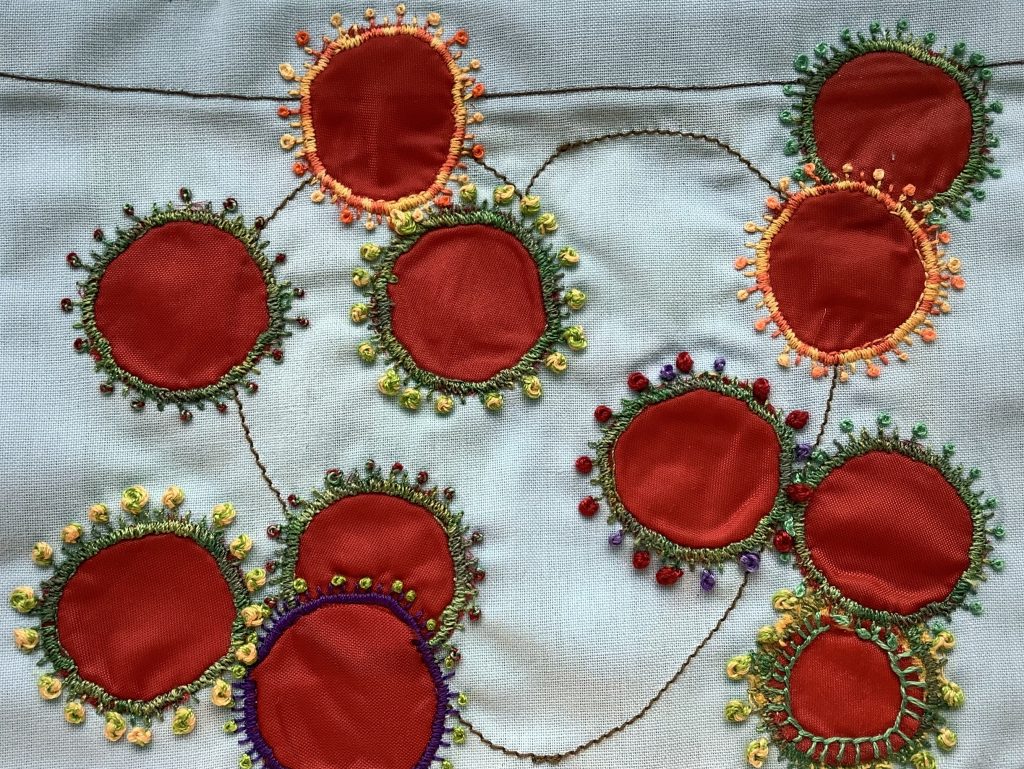 BELOW WE SHOW DETAILS OF OUR ACTIVITIES. THESE WILL GO AHEAD IF GOVERNMENT RESTRICTIONS ALLOW, BUT MAY HAVE TO BE MODIFIED OR CANCELLED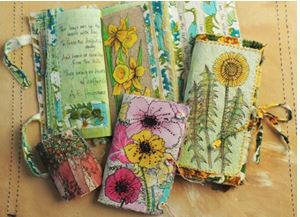 This is an opportunity for you to create your own special book in which you 'll be able to express yourself and talk about YOU! You can mix your fabric with paper, beads, paint, clay , ANYTHING!
This is a Project open to members and will last from January 2021 to December 2021
Although the project started last month you can join at any time and complete as many page as you like.
We will be keeping a list of each months topics so you can refer to as we go through the year
Months & Page Titles
January – Little Pleasures
February – My Kitchen
March – My Walk in the Woods
April – My Buttons
May – Fish
June – My Garden
July – Feathers
August – Cushions
S

eptember – Black and White

October – Leaves
November – Winter

December – Christmas
This journal is YOUR journal, and you will keep it for the whole year.

Choose the size  and the format that suit you  best. No minimum and maximum sizes required!
Devote to it the time that suits you. It is not a competition and we are not looking for masterpieces!
You can do several pages on a theme and you can miss a theme , no problem.
The artists and info mentioned by Dorothee are just ideas, interpret the theme as you want. There is no right and wrong.
The purpose of this project is to spend time together, share, be creative, learn from one another, experiment but most of all HAVE FUN!
Please send a picture of the pages you have made if you wish to, to Dorothee before the following session. We will look at them together at the beginning of each session.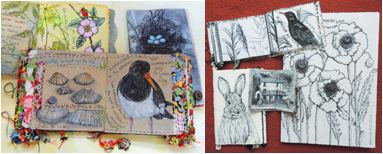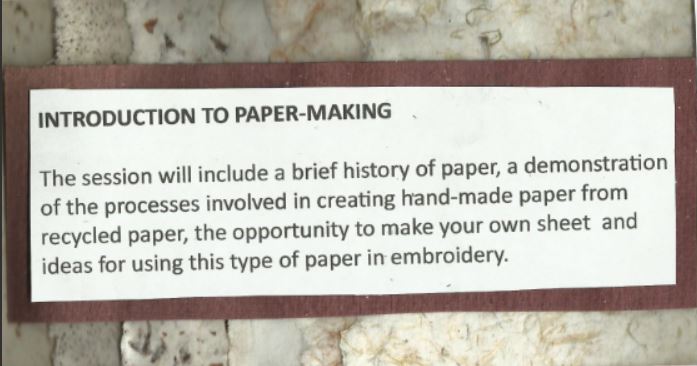 May Meeting – Mini Workshop - Paper Making Saturday 21st May at 2.30pm
at St Paul's Parish Rooms, Reading Road, Wokingham RG41 1EH
This session will be run by Hilary.
We will look at a variety of papers and find out about techniques for colouring and incorporating other materials including ideas for how the resulting papers could be used.
June Meeting – Amanda Cobbett – Stitching the Forest Floor Saturday 25th June at 2.30pm
at St Paul's Parish Rooms, Reading Road, Wokingham RG41 1EH
Amanda creates realistic 3-dimensional, papier-mâché and machine-embroidered sculptures of fungi and lichen and other hidden treasures of the woodland floor.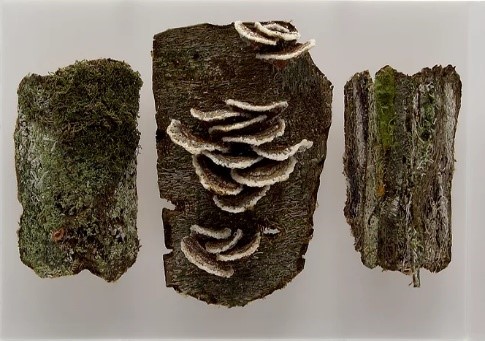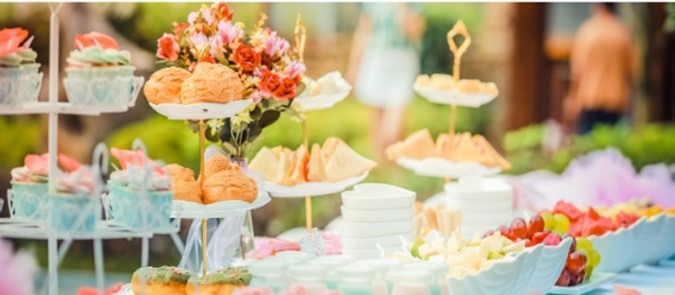 July Meeting – Stitch in the Park Saturday 30th July at 2.30pm
Howard Parker Gardens Wokingham RG40 2BX
Meet at the park for a general stitch session, show and tell and CAKE if the weather permits Let's relax and share some of the creativity from the past few months. Bring your own drink, cake, and chair.
Mini Workshop Embroidered Buttons with June Withers Saturday 27th August at 2.30pm
at St Paul's Parish Rooms, Reading Road, Wokingham RG41 1EH
June will be showing us how to make embroidered buttons and we will have the chance to have ago ourselves.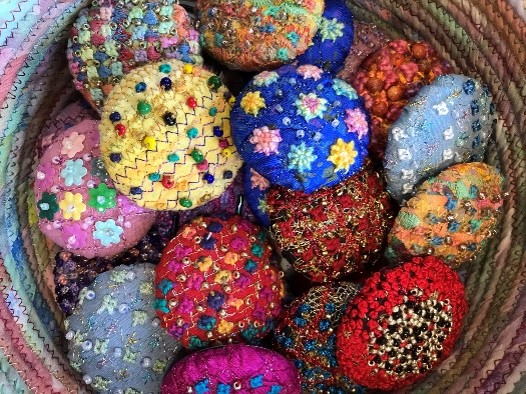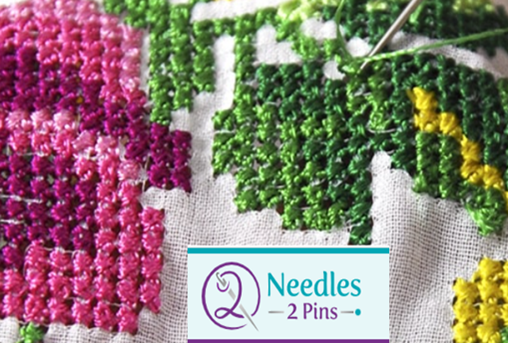 September Meeting – Karen Parry – Needles2Pins Saturday 24th September at 2.30pm
at St Paul's Parish Rooms, Reading Road, Wokingham RG41 1EH
Sewing with a quality needle and pins and choosing the correct needle and pin for your project is extremely important and thus will greatly improve your sewing experience. Confused and wish to learn more? Come along in September. There will also be a pop-up shop with a range of John James and Schmetz needs, pins and needle accessories
October Meeting – Marion Nicholson - Blackwork Saturday 29th October at - 2pm to 5pm
at St Paul's Parish Rooms, Reading Road, Wokingham RG41 1EH
Blackwork is a form of embroidery generally worked in black thread, although other colours are also used. Historically, blackwork was worked on plain-weave fabric. Modern embroiderers often use an even-weave fabric made especially for counted thread work.
Marion will be showing us some basic stitches and we will be having ago at our own project.
PLEASE NOTE – this meeting is extended by 1 hour to be a 3-hour workshop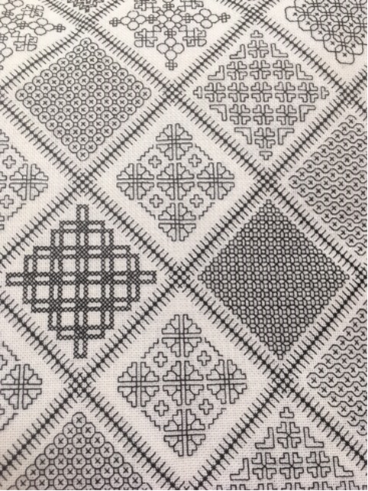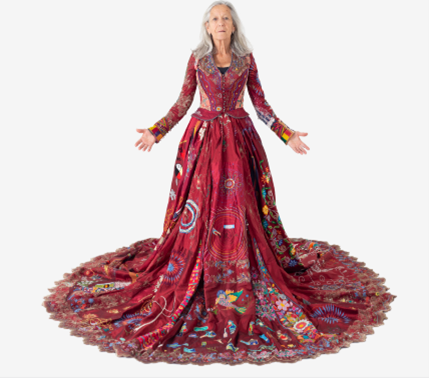 November Meeting – Kirstie Macleod - The Red Dress Saturday 26th November at 2.30pm – Zoom
A 12-year, award winning global, collaborative embroidery project 2009 to 2021. Constructed out of 73 pieces of burgundy silk dupion, the garment has been worked on by 259 women and 5 men, from 29 countries, with all 136 commissioned artisans paid for their work. The rest of the embroidery was added by 128 willing participants /audience at various groups/exhibitions/events.
Please note this will be over ZOOM
All workshops are open to visitors at a cost of £5 per visitor please contact us via the contacts page if you would like to book on to a session
We are now looking at the programme for next year. So, if you have a suggestion please email us Contact Us

Wokingham Embroiderers has been running a Travelling Books project for several years and many members participate. It is a 'round robin' with A5 sketch books circulating around contributing members. 
Each member begins with their own sketch book, creating a page and a cover for the book. Some members even make a bag for their travelling book. It is then passed onto another person in the group until each member of the group has completed a page.
Then our travelling books continue to circulate until eventually all pages contain work by our textile artists. At this point they are returned to their owners and if they wish the member starts a new travelling book.
This project has restarted