Our meetings take place monthly on Saturday afternoons at:
St Paul's Parish Rooms, Reading Road, Wokingham, RG41 1EH from 2.30
We are a very active group and our meetings range from talks from Textile artists, mini workshops, show and tell with a sales table and raffle. Please check out our programme below
We also welcome non-members to the meeting at a small charge of £5 per meeting
We also hold Saturday workshops take place between 10.00 am and 4.00 pm at St Paul's Parish Rooms.
Workshop places for the workshops must be booked and paid for in advance. These are open to members and non members
To check workshop availability and to book places please contact wokinghameg@outlook.com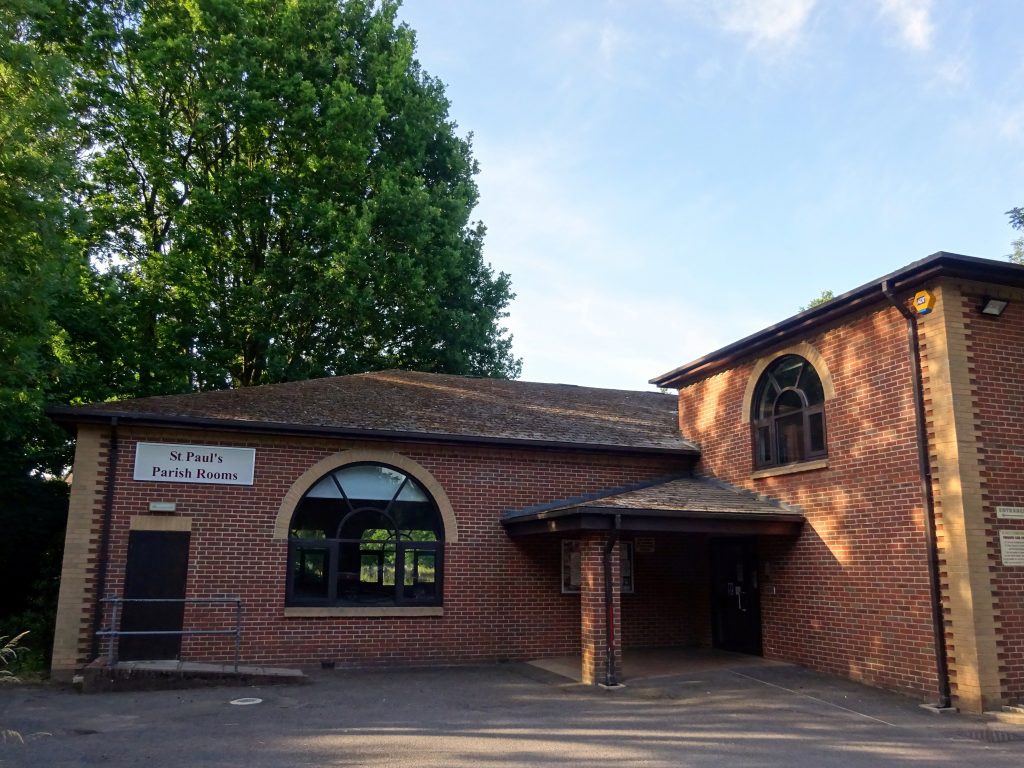 All meetings and workshops are open to visitors at a cost of £5 per visitor please contact us via the contacts page if you would like to book on to a session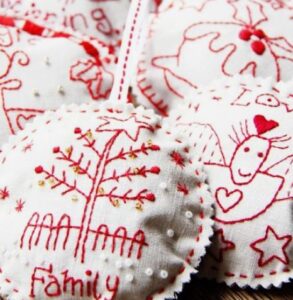 Saturday 9th December 2023
A little bit of Christmas - Mini Workshop
St Paul's Parish Rooms, Reading Road, Wokingham RG41 1EH at 2.30
We will be creating a hanging decoration done in Redwork.
Requirements will be sent out in the covering email
Saturday 27th January 2024
Criminal Quilts - Ruth Singer
ON ZOOM
Criminal Quilts is an art & heritage project inspired by photographs and documents relating to women held in Stafford Prison 1877-1916, created and developed by me in partnership with Staffordshire Record Office. Following a period as Artist in Residence at Staffordshire Record Office, I created a touring exhibition and book of the project.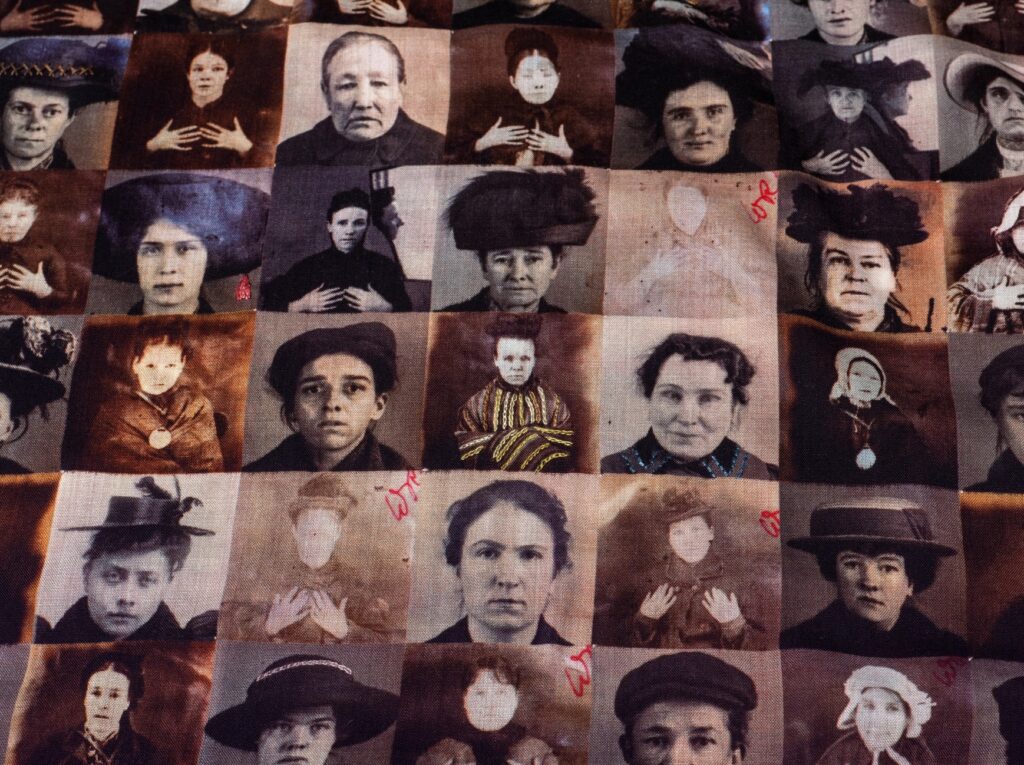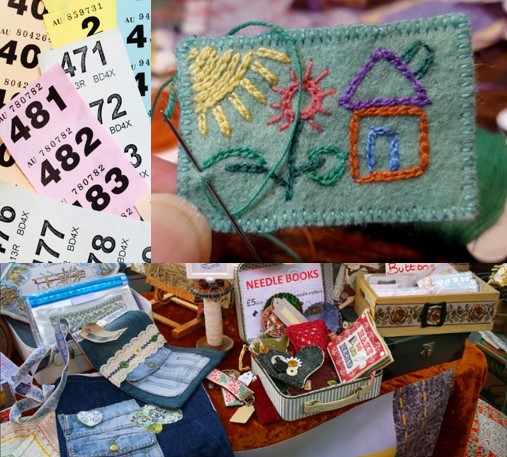 Saturday 24th February 2024
Show and Tell, Sales Table and Raffle
St Paul's Parish Rooms, Reading Road, Wokingham RG41 1EH at 2.30
Please bring along something that you have been working on and hopefully finished, Your Bargello Coaster, you bead Embroidery or anything else. Please ensure you piece is labelled with you name and a brief description.
There will also be a sales table and raffle so please bring your change
Exploring Colour and the Colour Wheel - Hilary Jenkins
St Paul's Parish Rooms, Reading Road, Wokingham RG41 1EH at 2.30
A colour wheel is a circular diagram that shows the relationship between colours.  It displays the relationships between primary colors, secondary colors, and tertiary colors.  The colour wheel is used in various fields such as art, design, and science to help people understand how different colours work together and how they can be combined to create new colours.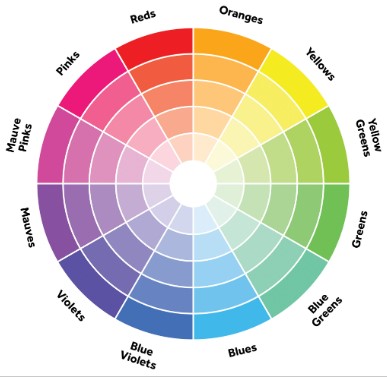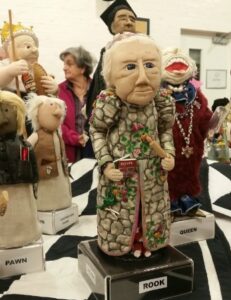 The Chess Set - A Metaphor of Life and the Human Condition - Mavis Walker
St Paul's Parish Rooms, Reading Road, Wokingham RG41 1EH at 2.30
The chess set consists of 32 sculpted figures in cloth and stitch which are caricatures from medieval times (the black pieces) and more recent times (the white pieces).  According to Mavis, chess is a metaphor for life and the human condition.  Each figure is imbued with personality achieved through physical characteristics and body language –  a great variety of facial expressions are achieved by using different stitching methods.
Canvas Workshop - Mondrian Style - Emma Homent (All Day)
St Paul's Parish Rooms, Reading Road, Wokingham RG41 1EH at 11.00 am to 5.00pm
You may have tried tent stitch and cross stitch and you've probably seen some Bargello popping up in craft magazines, but did you know that these are only a couple of the needlepoint stitches out there? This workshop will guide you through some of the stitches to needlepoint that will allow you to bring far greater texture and interest to your stitching, with expert guidance on how to embroider the stitches and how to choose the best stitches for your designs.  http://www.themakersmarks.co.uk/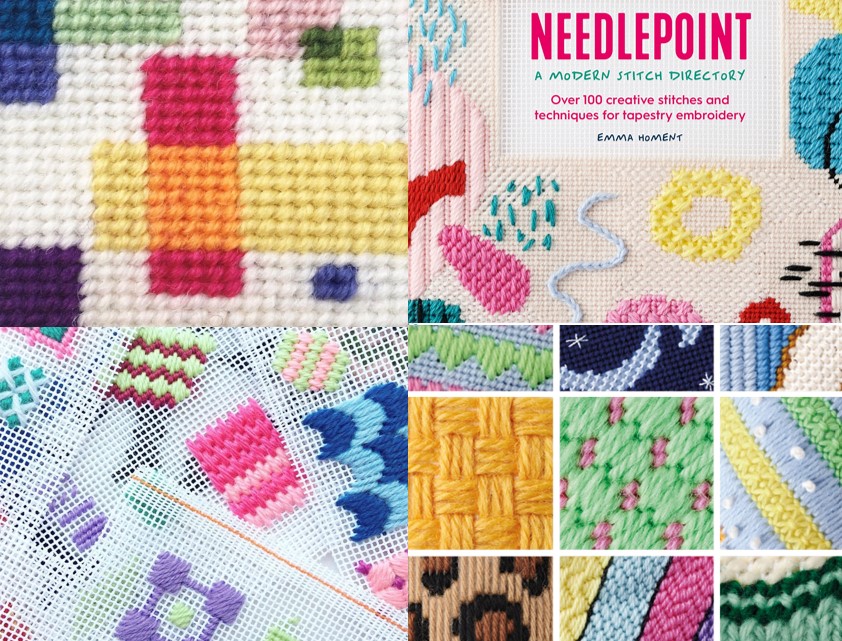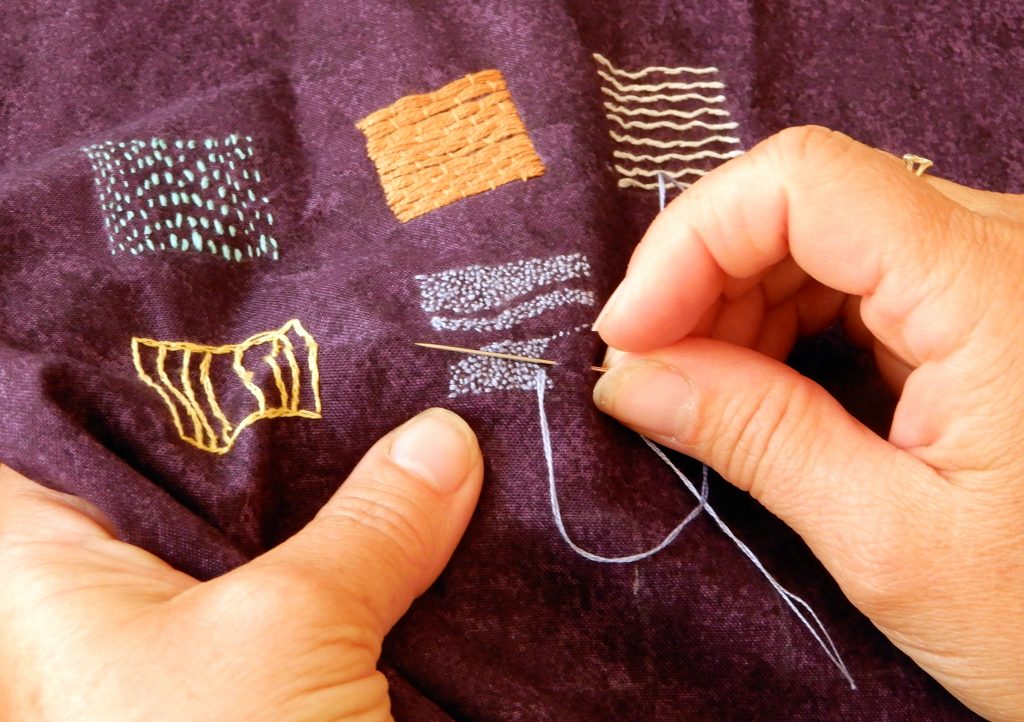 Badge Making - Mini Workshop or Bring and Sew
St Paul's Parish Rooms, Reading Road, Wokingham RG41 1EH at 2.30
This will be the opportunity to make a name badge, if you don't have one or would like to make a new one. The basic kit will be supplied and then it is up to you what you do so long as you name is clear.
If you do not want to make a badge then bring something you are working on 
House of Embroidered Paper - Stephanie Smart
St Paul's Parish Rooms, Reading Road, Wokingham RG41 1EH at 2.30
In 2017 Stephanie formally established her own fashion label The House of Embroidered Paper
Stephanie's working practice combines that of a fashion house and a fine art studio. Each garment produced is a work of paper textiles, created using only paper and thread; inspired by period and place, history and story.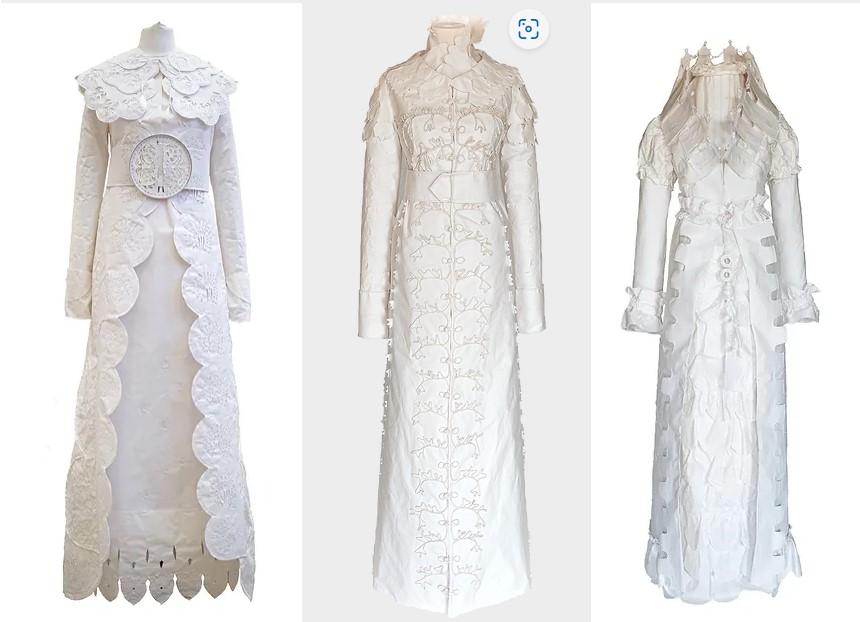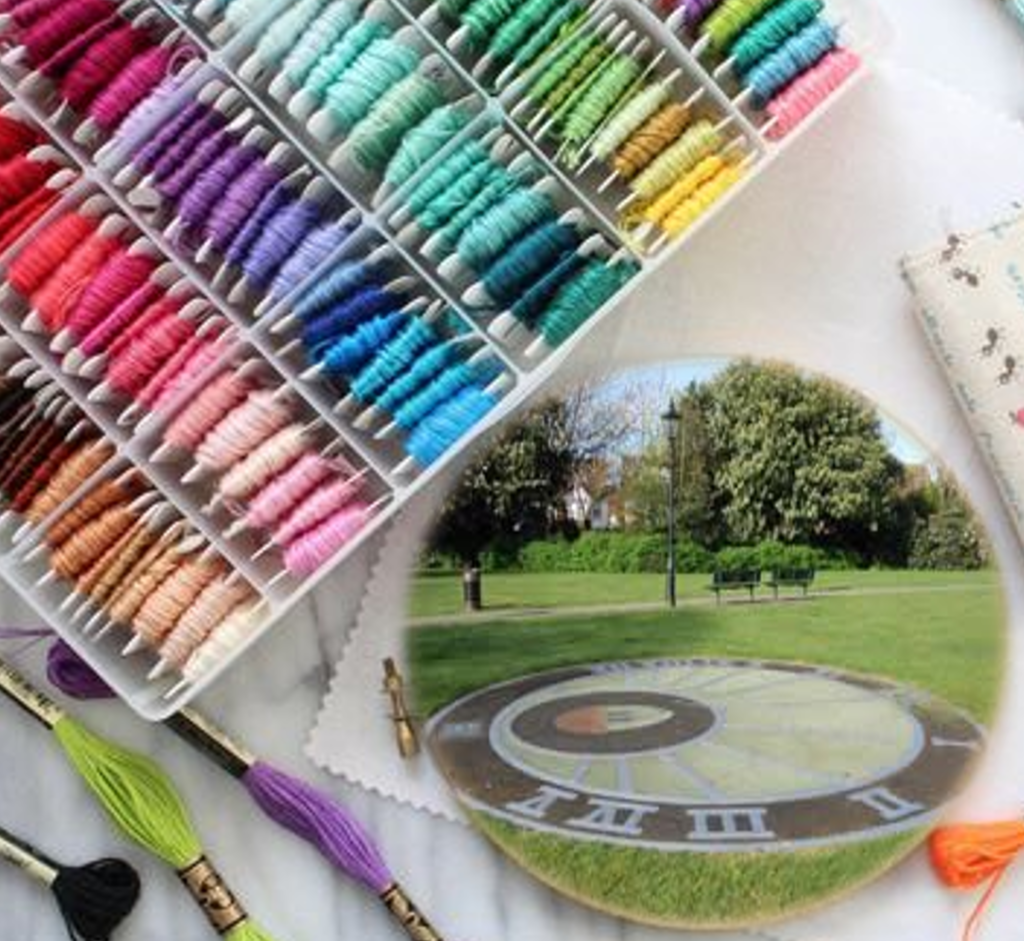 Howard Palmer Gardens,  Howard Road, Wokingham RG40 2BX from 2.30
Meet at the park for a general stitch session, show and tell and CAKE if the weather permits Let's relax and share some of the creativity from the past few months. Please bring your own drink and chair
We are now looking at the programme for next year. So, if you have a suggestion please email us Contact Us

Wokingham Embroiderers has been running a Travelling Books project for several years and many members participate. It is a 'round robin' with A5 sketch books circulating around contributing members. 
Each member begins with their own sketch book, creating a page and a cover for the book. Some members even make a bag for their travelling book. It is then passed onto another person in the group until each member of the group has completed a page.
Then our travelling books continue to circulate until eventually all pages contain work by our textile artists. At this point they are returned to their owners and if they wish the member starts a new travelling book.
If you wish to know more please contact