Our first face to face meeting since February was extremely popular
In our new meetings' venue on 31st October, Janet Edmonds gave a very informative and entertaining talk to a full hall.
The talk described the making and content of Janet's book and she showed her creative textile pieces inspired by the artists Chuck Close, Van Gogh, Kandinsky, Matisse, Hundertwasser, John Piper and Giorgio Morandi.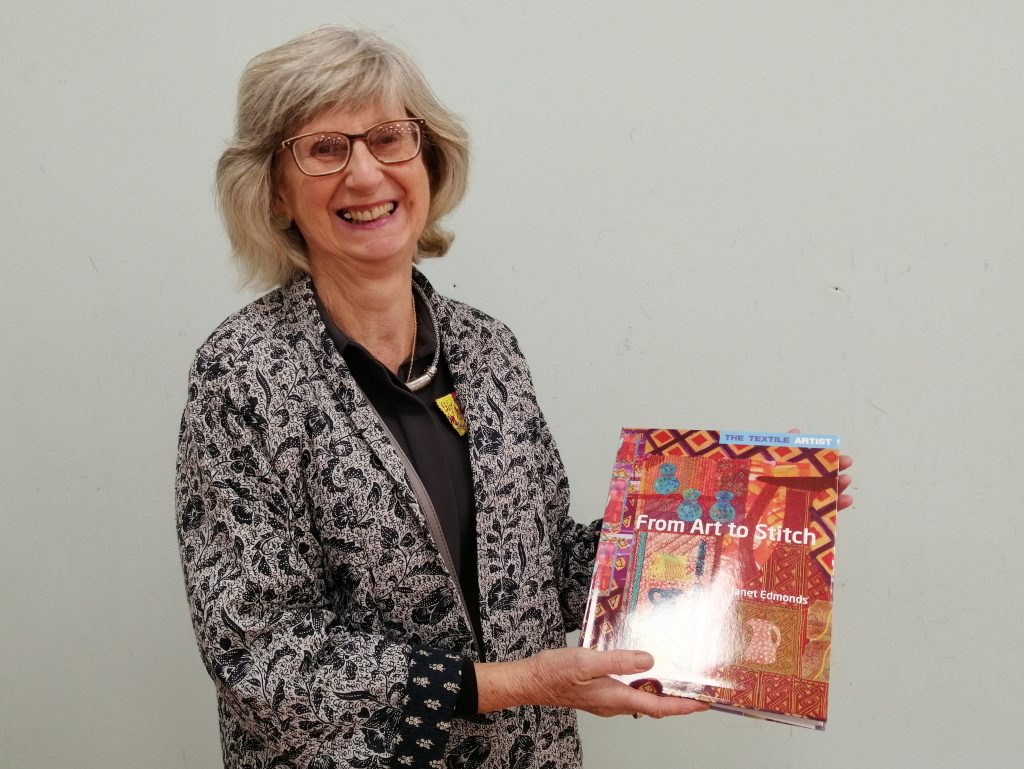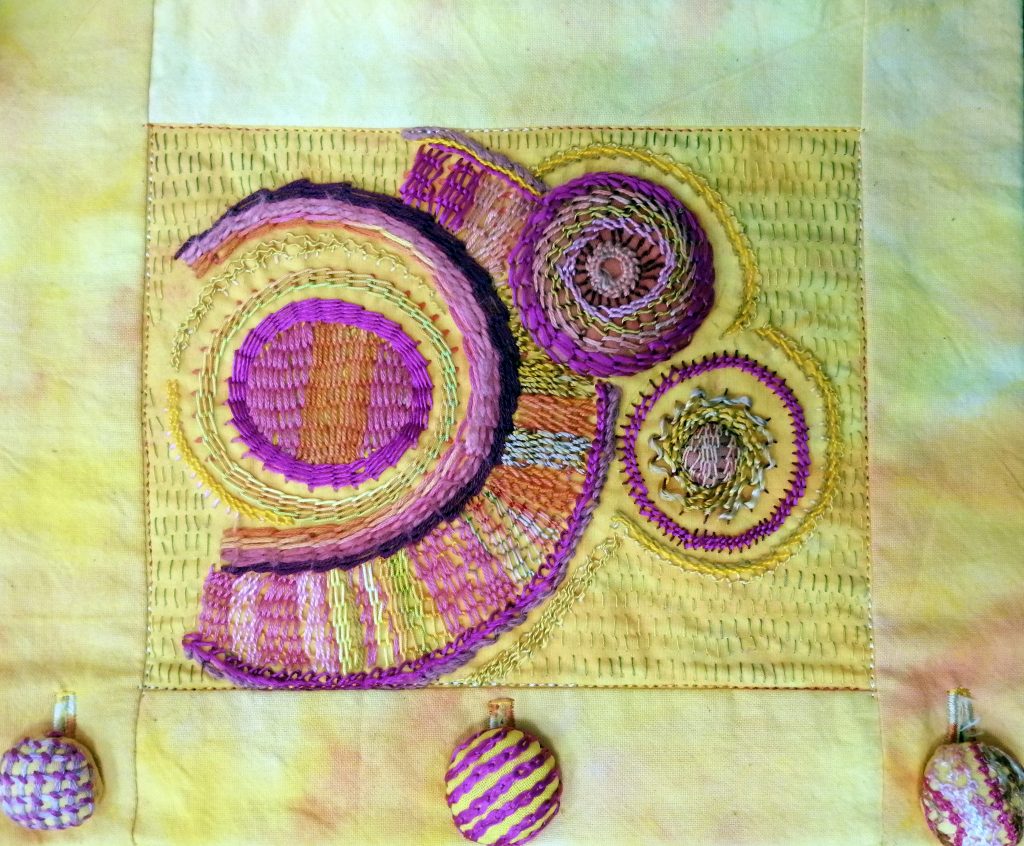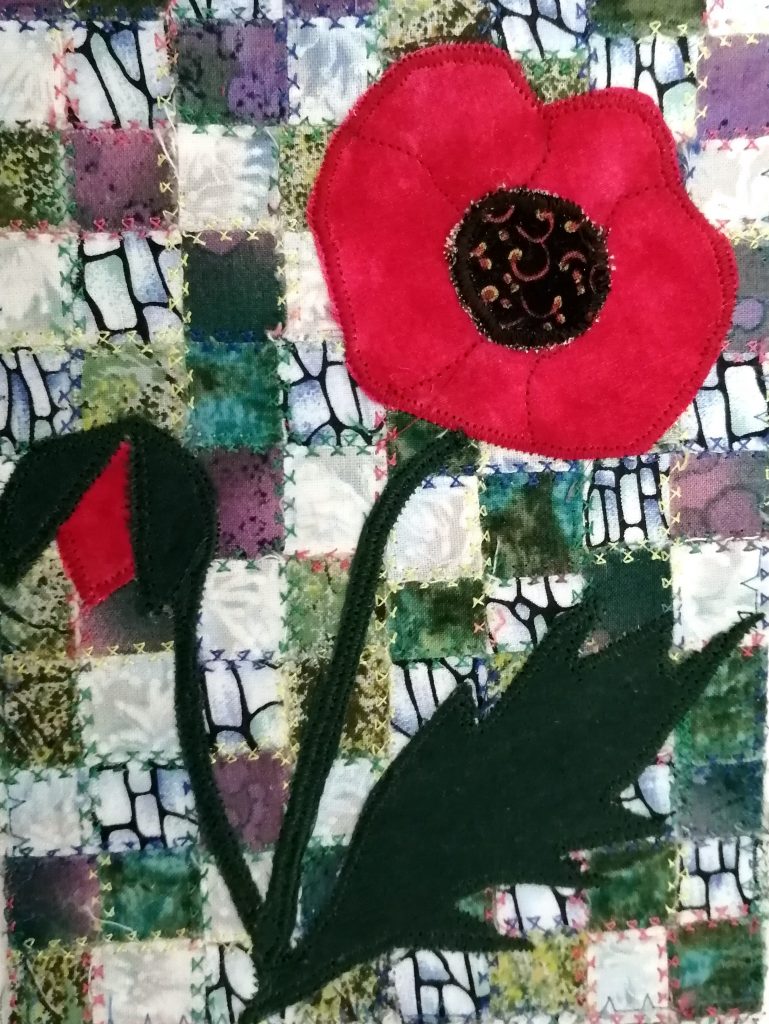 For the first time in eight months attendees were able to see the actual amazing work members had produced for Travelling Books. Inspiring.
One example is "Lest we forget A very different 'Poppy Day' in November 2020" by Jill Forbes
Many members took the opportunity to purchase hand dyed threads by Hilary Jenkins.
The meeting was a great opportunity for our many new members and established members to introduce themselves.
Thank you Bryanne, Mel and Hilary for helping with all the extra coronavirus measures necessary.
Changes to our forthcoming programme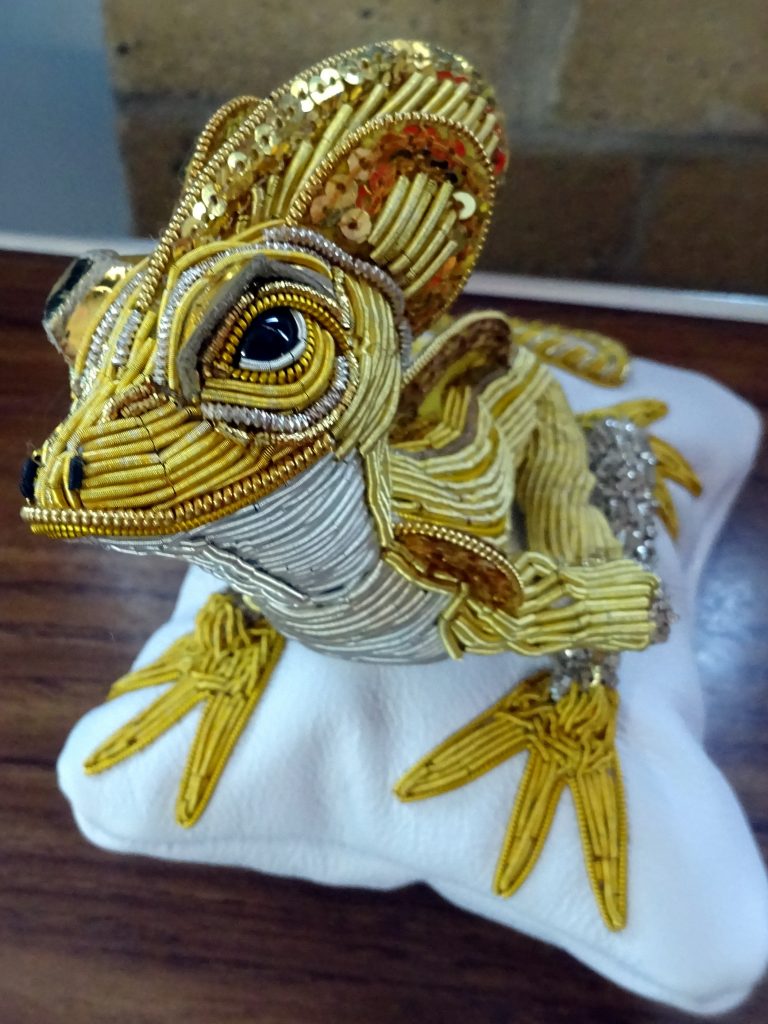 With the uncertainty about when the lock down in England will end, it is with regret that we have taken the decision to cancel our December meeting 'Beaded Christmas decoration to hang on your Christmas tree' which was due to take place on 5th December.
Our meeting in January has also been cancelled, but we are delighted that Georgina Bellamy will now attend our October meeting.
'Book Threads' is a new magazine reviewing books on embroidery, textiles and related crafts
This magazine has been produced because of the large number of excellent books being published on embroidery and textiles. It has been produced previously as a pilot which was very successful. It is expected that the magazine will be published every six months.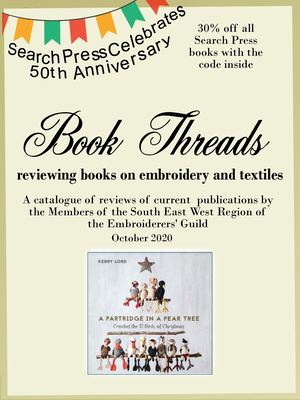 Members' Challenge 2020: Bird
Congratulations go to Dorothy Luke and Susan Hammond, two winners of our Bird Challenge.  
The challenge was judged by textile artist Richard McVetis who said "So good to see so many entries and isn't it good to have embroidery to keep you sane in these crazy times.  All of them were really great"
Dorothy Luke's entry:  Bird of a feather flock together
"This is a well-known English saying that raises many questions..  Is it a good thing to partner only with people who are like us?… And what does ' like us' mean? What does it refer to? Clothes, social backgrounds, skin colours, values?…"
Sue Hammond's entry:  Tropical Toucan
"It's from A Year Of Embroidery by Yumiko Higuchi.
I chose it because I'm new to embroidery and chain stitch is my current favourite stitch!"
We were delighted that 19 members took up the challenge and submitted 24 entries in total.
Branch Summer Challenge 2019
We were delighted that Stitchery Do, our local stitching and knitting business kindly sponsored our branch challenge in 2019. The theme of the challenge was 'Reuse, recycle and up cycling'. This resulted in a very wide range of interpretations.
All thirteen entries to our challenge were displayed in the Stitchery Do shop in Wokingham.
Congratulations to our winners Jo Hetherington, Carol Hegarty and Sue Newport.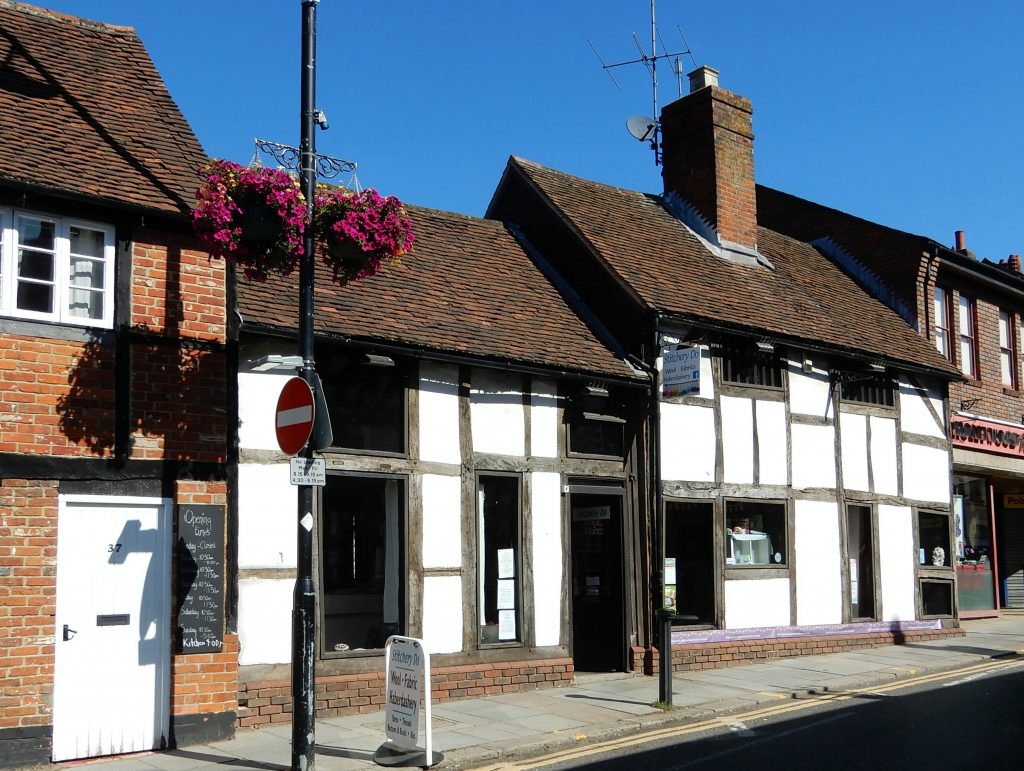 A STITCH IN TIME Exhibition during May and June 2019 in Wokingham Library
A Stitch in Time exhibition at Wokingham Library featured a wide range of embroidery including both hand and machine embroidered textile art. The exhibition was well attended and several people contacted the branch to purchase exhibits.
We have been asked to stage another exhibition at the end of 2020.